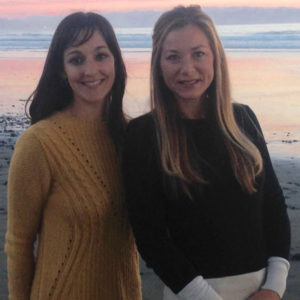 Here at Quality Placement for Seniors, family is important to us and we feel fortunate to live in a community that shares our values. Our goal is to help your family find direction, comfort, and ultimately the peace of mind we all deserve in this paradise we call home.
JOANNA RIDDELL was searching for a place to raise a family and instantly fell in love with the beauty and sense of community of the Central Coast. After spending most of her life in the San Joaquin Valley, JoAnna has called the Central Coast home since 1996. She lives here with her family of four.
Throughout her career in the service industry and in real estate, JoAnna found great fulfillment building relationships and meeting the needs of those she served. JoAnna was fortunate enough to put her professional life on pause, as she put her family first with the birth of her daughter. During her time away from the business world, her passion to serve and help those in need continued to grow as it became evident that her love for people from all walks of life is consistent in both her professional and personal world. Although her career will always follow slightly behind her core family values and responsibilities, JoAnna is now more motivated and enthusiastic to continue a career that requires the use of her natural skills, as well as the gifts of serving, nurturing, and guiding, which she has honed during her time at home.
Relationships are the key to JoAnna's enjoyment in life. Her first priority is spending time with family and friends, and when time allows, JoAnna can be found at the beach or out and about, pursuing her passion for photography.
KATIE DELANCELOTTI was born and raised on California's Central Coast. She received her BA degree in Literature at UC Santa Cruz and is currently working towards an MFA degree.
Growing up as a minister's daughter offered her many opportunities to serve the local community through humanitarian work, as well as her countless community service hours in the arena of social justice at UCSC.
Katie is driven by service to others. Her nurturing spirit and thorough communication makes for an efficient and caring senior advisor. She is always eager to help, and strives to create ease for clients and all parties involved. During her free time she enjoys writing poetry, exploring nature, and spending quality time with her son.
Enjoy your golden years on the beautiful Central Coast of California
CALL for a FREE Referral: 805.995.15845>